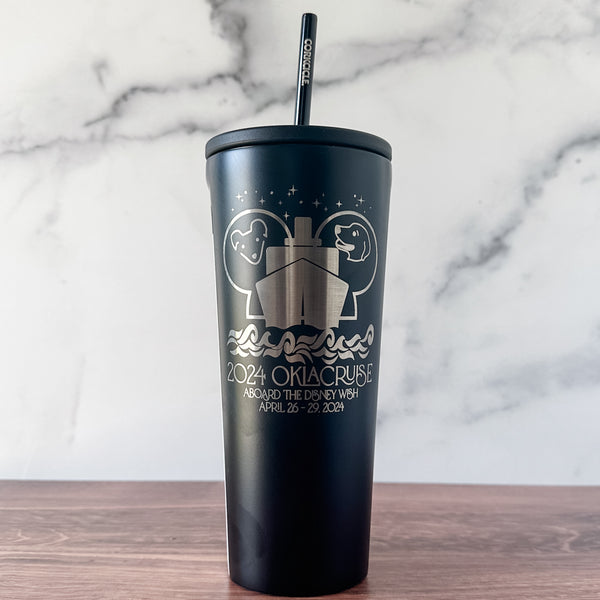 2024 OklaCruise - Black - Corkcicle 24oz Cold Cup With Metal Straw - 4 - 6 Week Turnaround Time
The OklaRoots family FAVORITE brand of tumblers, we're so exciting to be adding Corkcicle products to our shop! 
These tumblers are the perfect size for any drink, they keep your drinks hot or cold perfectly. One feature we really love about these specific cups are the two flat sides, making it comfortable to hold. 
Disclaimer: Items are hand made and have slight variations and natural flaws. They come from a dog and cat friendly home, so please be aware if you have allergies.  All items are made and sold by OklaRoots only, with no affiliation or representation of any other company. These are not licensed products. All photos & items provided are the sole interpretation/creation of the maker & in no way represents any affiliation or sponsorship by any company. Any name/character references maintain the copyright of their original, respective owners. I do not claim ownership of these references. If you have any questions contact shop@OklaRoots.com. Thank you!