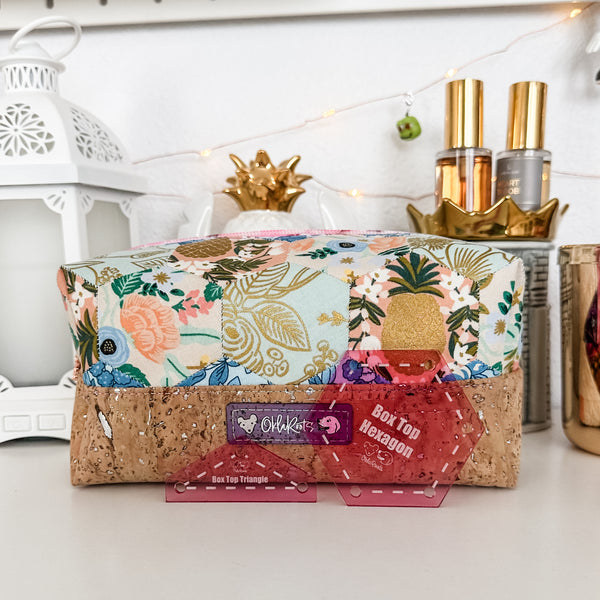 English Paper Piecing Set of 2 - "Boxy Bag Top" Style - Assorted Colors - Acrylic Template
English Paper Piecing is a relaxing and fun way to hand sew quilt blocks. This set of two templates is specifically designed to piece together the top panel in the Classic Boxy Bag template. These shapes can also be used in many other projects!

Templates uses a 1/4" seam allowance. 
To be updated on restocks, make sure to subscribe to the OklaRoots Email List
Disclaimer: Items are hand made and have slight variations and natural flaws. They come from a dog and cat friendly home, so please be aware if you have allergies.  All items are made and sold by OklaRoots only, with no affiliation or representation of any other company. These are not licensed products. All photos & items provided are the sole interpretation/creation of the maker & in no way represents any affiliation or sponsorship by any company. Any name/character references maintain the copyright of their original, respective owners. I do not claim ownership of these references. If you have any questions contact shop@OklaRoots.com. Thank you!