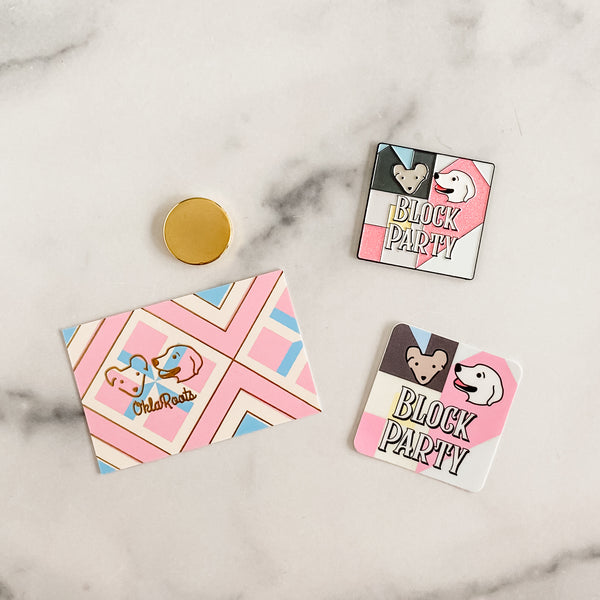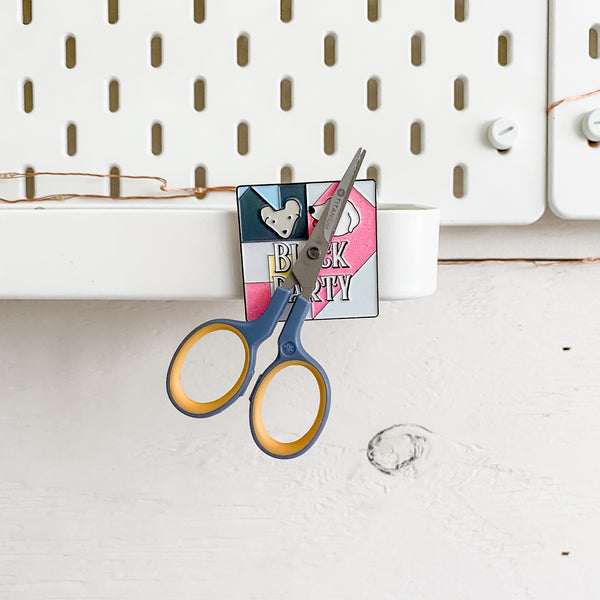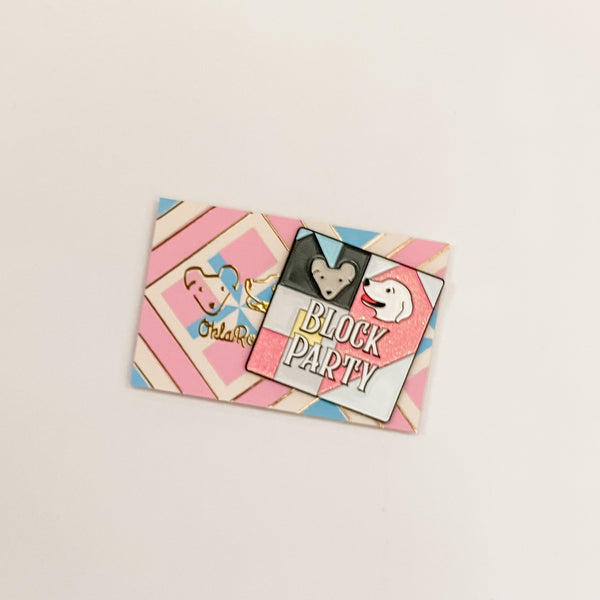 Block Party Needle Minder / Machine Magnet
These super sized magnetic pins are awesome for your craft space! A fun way to celebrate participating in the first EVER OklaRoots quilt along, these Block Party pins are a combination of two of my favorite blocks from 2020. 
WARNING: The magnets used are EXTRA strong. If you order more than one, keep the magnets away from one another, as they can be very hard to seperate. 
The pins measure 1.75" by 1.75". 
The backing magnets are 1 inch in diameter and 1/8" thick. They are gold plated and very strong. 
 *Magnets should be kept away from children, pets and electronics.