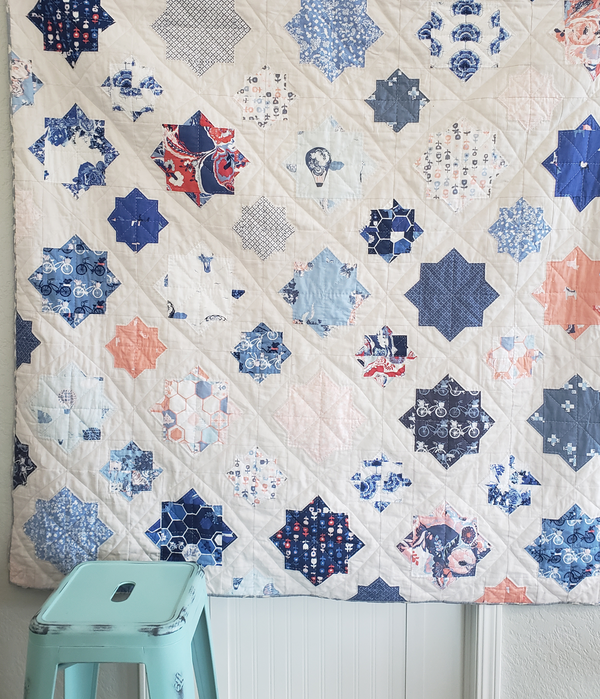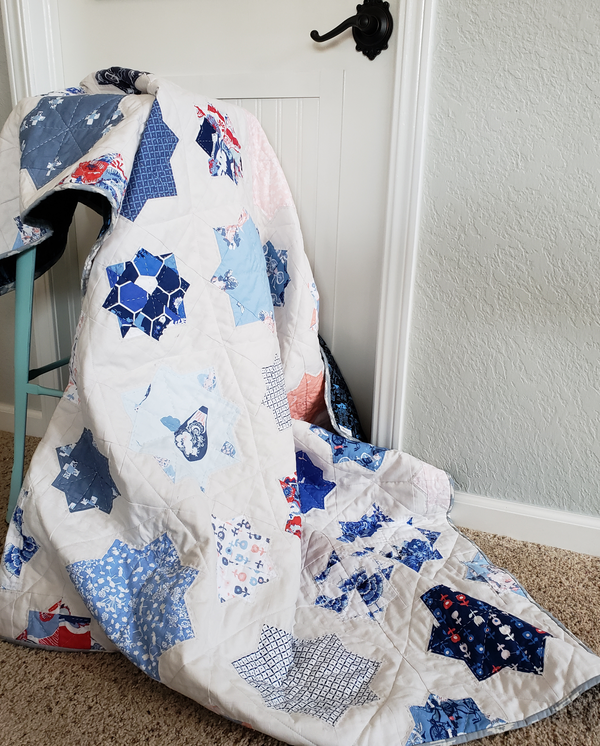 Cuddle Star Quilt Pattern
The Cuddle Star Quilt Pattern was the first item listed for sale by OklaRoots, in 2017. After being taken offline for awhile, it's now back!
This is an advanced beginner/moderate level quilt pattern due to fabric placement planning.
The pattern is composed of one block, repeated and aligned to create a modern design. 
Coloring pages are included for planning.
Fabric placement using numbers are included for each size, to help with planning.
The star features are fat quarter friendly.
Includes instructions for crib, throw and queen size quilts.
Yardage assumes fabric to be 42" wide.
COPYRIGHT INFO: Quilt patterns cannot be reproduced and sold. Duplication of any kind is prohibited. Feel free to sell quilts used from OklaRoots patterns. Please do not use photos or images without permission.Thank you!