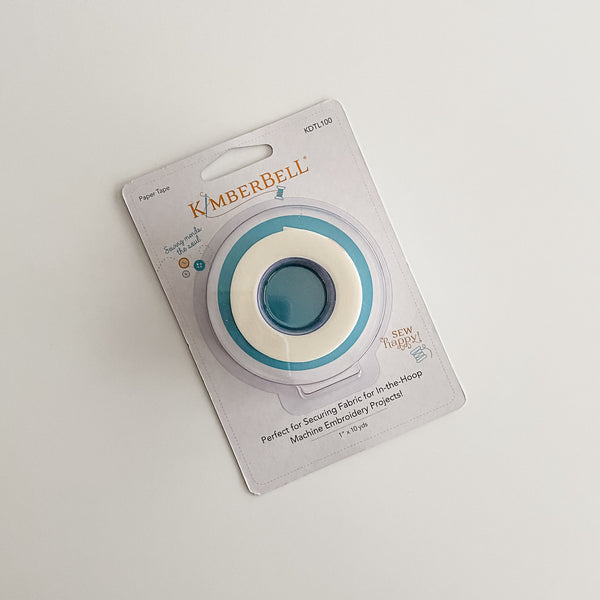 Kimberbell Paper Tape 1in x10yds
Kimberbell Paper Tape is designed for use with your In-The-Hoop embroidery projects. Use to temporarily secure fabrics while piecing your projects together, easy to tear Holds securely. Will not gum up needle or leave residue - Helps prevent rolling of fabric or tape underneath the hoop not made with natural rubber latex. 

I also use this tape in place of masking tape when holding material together during bag making. My go-to tape!
**Dispenser not included.