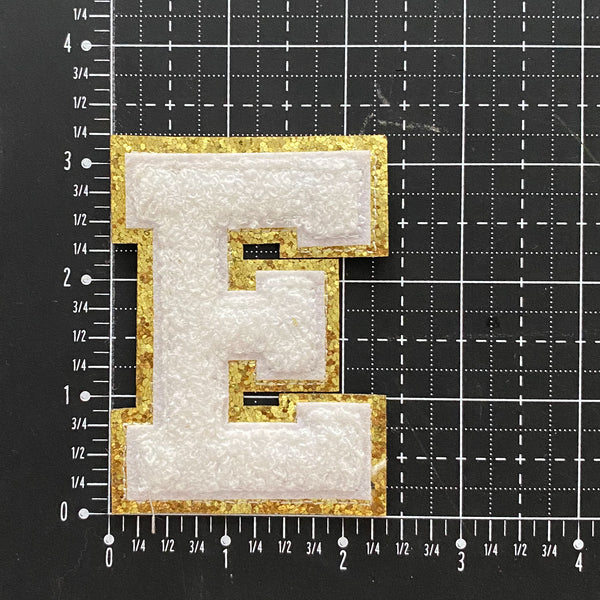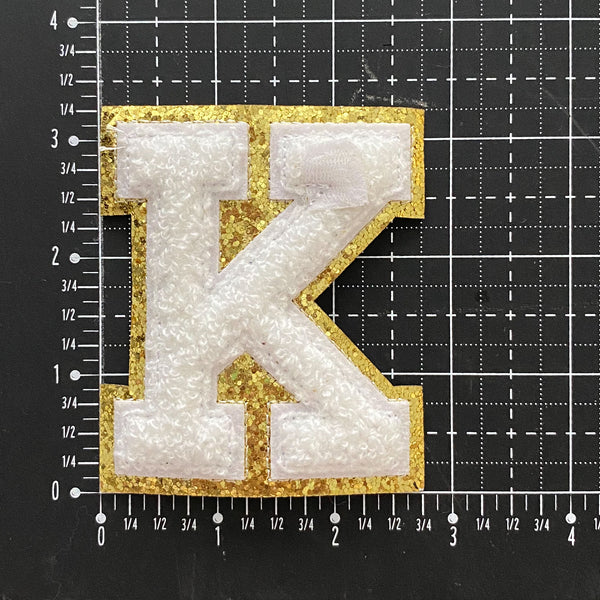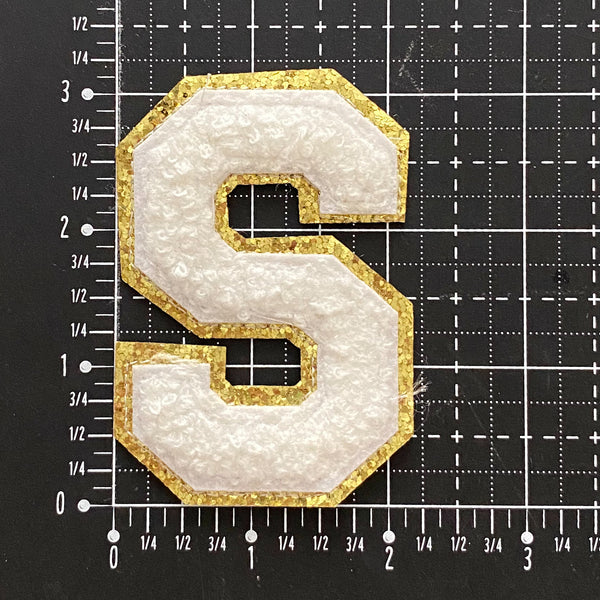 Letter Iron On Chenille Patches
These adorable patches are such a fun accessory! With a gold sequin outline, the chenille makes these patches soft and fluffy. 
Patches are iron on and can be adhered with a conventional iron. They can be sewn on but require a strong needle.
Patch measurements:
A: 3.25 x 3.25
C: 2.25 x 3.25
E: 2.5 x 3.25
K: 2.75 x 3.25
M: 3.5 x 3.25
N: 3 x 3.25
W: 3.5 x 3.25
When fusing the patches on top of a finished product, make sure to use high heat and steam to activate the glue. I recommend a pressing cloth (scrap piece of fabric) be placed over the patch before fusing. Patches heat best when ironing on from the back of the fabric vs on top of the patch.